Specializing in expert tree care, ecologically-based forestry, consulting, and habitat restoration services throughout the San Juan Islands.
Rain Shadow Consulting, founded in 2005, provides an array of tree care, environmental, and forestry services. With Waldron roots and a five-year residence on Shaw, Rain Shadow opened their current office in Eastsound in 2012.
Carson Sprenger, Director
Forester, Restoration Ecologist, Fire Ecologist
M.S. Forest Ecology, College of Forest Resources, University of Washington
B.S. Environmental Science, The Evergreen State College
Read Bio
Carson Sprenger is a forester and restoration ecologist with 20 years of experience working in the forests of the San Juan Islands. He has 8 years of experience conducting 
ecological research
 and is a local expert on 
historical fires
 and pre-contact forest structure. Carson specializes in conservation/forest management planning, forest restoration design, forest inventory, design of fuel reduction treatments, and tree health assessments. With professional experience in rigging, hazard tree removal, and large scale tree thinning, he has a keen understanding of on-the-ground project management.
Colin Blevins
Project Manager, ISA Certified Arborist, ISA Tree Risk Assessment Qualified (TRAQ)
Read Bio
Colin began working for Rain Shadow in 2015, learning his trade as an arborist with Skyline Tree Care.  In the first part of 2018 Colin became our General Foreman as well as passing his ISA Certified Arborist exam. He was born and raised on San Juan Island where he began working with trees in 2010 but has since moved to Orcas. When he's not climbing in the amazing forests of the San Juans, he is either mountain biking, working on trails, or traveling the world.
Galen Boydston
Foreman, ISA Certified Arborist
Read Bio
Galen began working for Rain Shadow soon after he completed his undergraduate degree from The Evergreen State College in 2010. Galen's passion for arboriculture and outdoor conservation work is drawn from not only his academic work but also from his upbringing on Waldron Island (3rd generation). He has worked on research and fishing boats throughout Puget Sound and Alaska. Galen is a Certified Arborist (through the International Society of Arboriculture) and lives with his wife Rachel, 2 children and canine pal Nootka in Olga.
Kristina Bender
Office Manager
Read Bio
Kristina became our Office Manager in the Spring of 2018. She is a grandchild of some of the original Orcas Island founding families, Culver and Willis.  Her previous experiences include working for the United States Military Foreign Language Training Centers as a Project Manager, developing language programs for the Special Forces and other military groups.  She has an extensive background in business management, human resources and bookkeeping. She spends copious amounts of her free time volunteering for public outreach programs all over Washington State. Due to her extensive amounts of community service she competed and held the 2018-2019 Miss Washington Woman title. She recently got married to Nicholas Bender, one of our friendly San Juan Propane Service Techs. Between them both they have one daughter and two sons. In the rest of her spare time she travels all over to compete in Powwow Tribal Dancing as she is part Tlingit (Alaskan Native) and Oglala Sioux.
Xoe (Zoey) Chue
Tree & Restoration Technician
Read Bio
Captain Xoe Chue has been with us full-time since Fall of 2018. She is a graduate of Western Washington University, a Salish Sea and Pacific Northwest naturalist and native. She has a background working in farming, landscaping, managing plant nurseries from Washington to Panama, boat building and maintenance, carpentry, charter fishing, sustainability, and off-grid energy systems. Her free time is filled with playing music, hiking with Olive her dog, fishing, sailing, traveling, surfing, and writing.
Patrick Roy
Tree Technician
Read Bio
Patrick has been traveling about the Pacific Northwest since 2012.  Living in Oregon and Washington, he has gained a background working with plants, landscaping, and orchard work.  His free time is spent hiking, exploring different parts of the forest, and searching for scenic locations to set up his hammock.
Wyatt Broadaway
Tree Technician
Read Bio
A recent addition to the San Juan Islands, Wyatt brings an experiential background as varied as the places he's called home.  From farming, gardening in North Carolina, to timber framing in Montana, to stage work, bartending and selling Christmas trees in New York City, this Texan finds happiness through physical exertion in nature.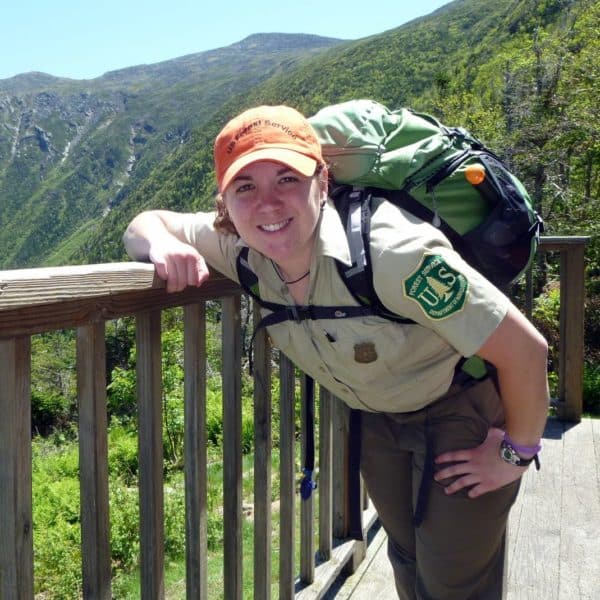 Lindsay Watkins
Communications & Program Coordinator, Assistant Forester
Read Bio
Lindsay joined Rain Shadow in 2020 after relocating to Orcas Island from New England, where she spent nearly 15 years learning and teaching about the ecology of northeastern forests and mountains. Lindsay has worked as a land steward for the Nature Conservancy, a backcountry and wilderness ranger for the US Forest Service, a ski patroller at Wildcat Mountain (NH), and as an outdoor and environmental educator and program manager for the Appalachian Mountain Club. She has a bachelor's degree in Natural Resources from Cornell University and a master's degree from the Field Naturalist and Ecological Planning program at the University of Vermont. Lindsay spends her free time mountain biking, backpacking, and snowboarding.
Charles Janicek
ISA Certified Arborist, ISA Tree Risk Assessment Qualified (TRAQ)